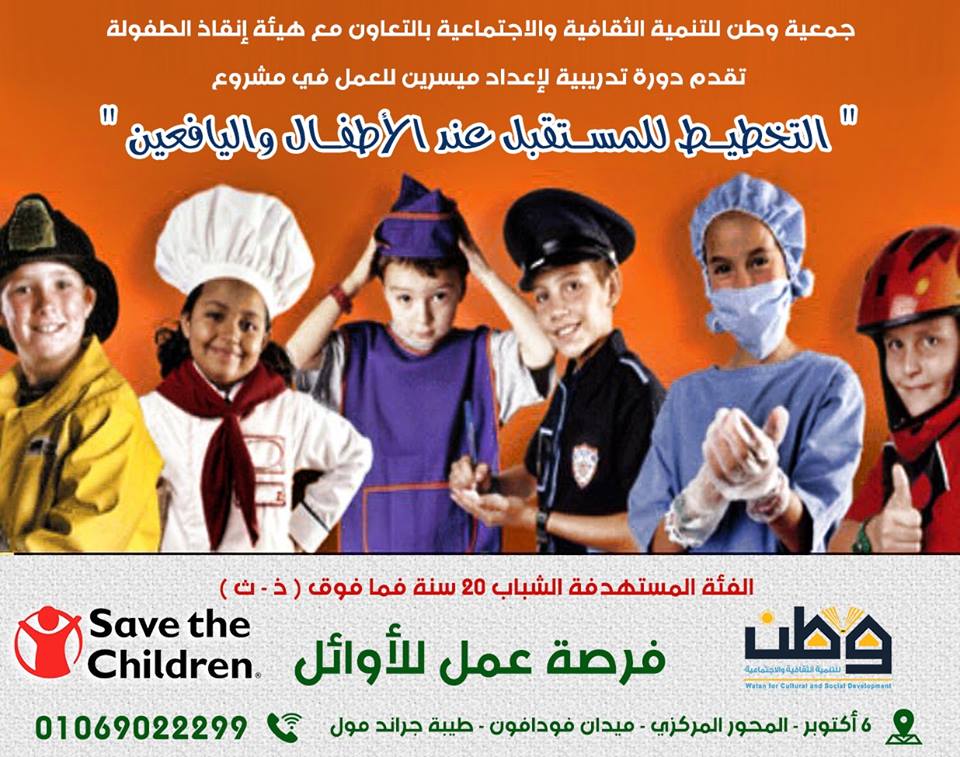 Watan for Cultural and Social Development
In cooperation with Save the Children.
Provide a training course in human development and life skills under the title
"Planning for the future for children and adolescents"
Training Content:
- Knowledge of the most important life skills for youth and young people.
- How to prepare the technical training material for the training programs.
- How to do action plans and writing reports.
- Evaluation methods for each activity.
- Means of applying child protection policies in general and within their own activities.
- Rules of compliance in the application of plans, dates and work policies developed by the team.
- Training in the most important leadership skills and teamwork.
- Presentation skills, and dialogue management.
- Development of initiative and innovation
- Problem solving and crisis management methods.
Target group:
Males and females aged 20 and above.
A direct job opportunity for the first
To register please fill out the attached electronic link
https://goo.gl/forms/sbHyGcgHhmR58Lf22